Cinque Terre
Duration: 10 Hours
Scale: 2 - 8 people
From: Firenze
Tour size: 8
Amazing part of Liguria, small mariner towns faced on the sea, rocks and small beaches. Included: Private car, driver assistance.
Tour in 5 Terre: UNESCO site for its beauty breakeharth
National park since 1999 and Unesco World Heritage Site since 1997, Cinque Terre is an enchanting area delimited by the old Ligurian villages Monterosso al Mare, Vernazza, Corniglia, Manarola and Riomaggiore.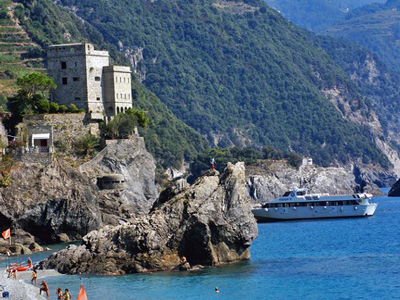 In this wonderful place, where motor vehicles are not allowed and railway and boat connections safeguard the territory from the heavy pollution, you will feel the thrill of passing through steep cliffs overlooking a wonderful sea and the amazing nature of this well preserved land still cultivated using old methods. 

Eye-catching slopes embedded with olive trees and vineyards, the taste of the pesto in its original area, the local focaccia and farinata and the savour of the famous Cinque Terre wine will remain in your memories for long after the trip.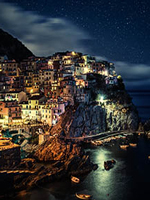 Enjoyflorence will guide you through the old streets of the Cinque Terre quaint towns, full of cafes, restaurants and food fairs, where you will get lost among the scent of flowers that is constantly present in the air and the perfume of the typical Italian delicacies, coming out from the numerous little food shops and stalls.



All these villages have a great night scene, with a background of bell towers and little old houses slightly lighted up, and boats moored at the shore of a calm sea.


If you are the hiking type there are plenty of trails to walk down, most of which are very steep and exciting, providing a breathtaking view of the sea from the high cliffs. 

Monterosso al Mare is the place to go if you fancy spending a day on the beach. Less picturesque then the other villages of Cinque terre, this town on the coast offers accommodation in modern hotels and apartments.

Its large send beaches are suitable for sunbathing and a relaxing time underneath a beach umbrella.